03 Jun

Roland V Drum Clinics at City Music, Truro.
Roland V Drum Clinics
Roland clinics are hands-on, user-oriented sessions held at music retail locations across the country. Our highly trained experts demonstrate products in depth and work with you one-to-one on any questions you might have about our gear.
These clinics are a great way to discover features you may not know about or aren't sure how to use. If you're considering purchasing a Roland V drum product, here's a great way to see the product action before you buy it. You'll also get the chance to network with other users.
Anybody interested in drums or drumming will be interested our Roland V-Drum Clinic. Join Roland and City Music for an in-depth workshop featuring everything from the Entry-level TD1K up to and including the latest flagship V-Drums® kit, the groundbreaking TD-50KV.
Whether you are new to electronic drums or a seasoned veteran, this workshop is designed to show you the amazing musical possibilities the V Drum range and how electronic percussion can enhance your drumming style and sound. Roland percussion experts will be on hand to answer your electronic percussion questions.
For home and young students, Roland V-Drums are a parents dream, no longer do you have to sit through hours or drum practice instead practice can be in silence via the headphone option.
If you already play or are looking to advance on then the Roland TD17KV or compact, portable TD1KXS are are great step forward and give you plenty of scope to expand your horizons.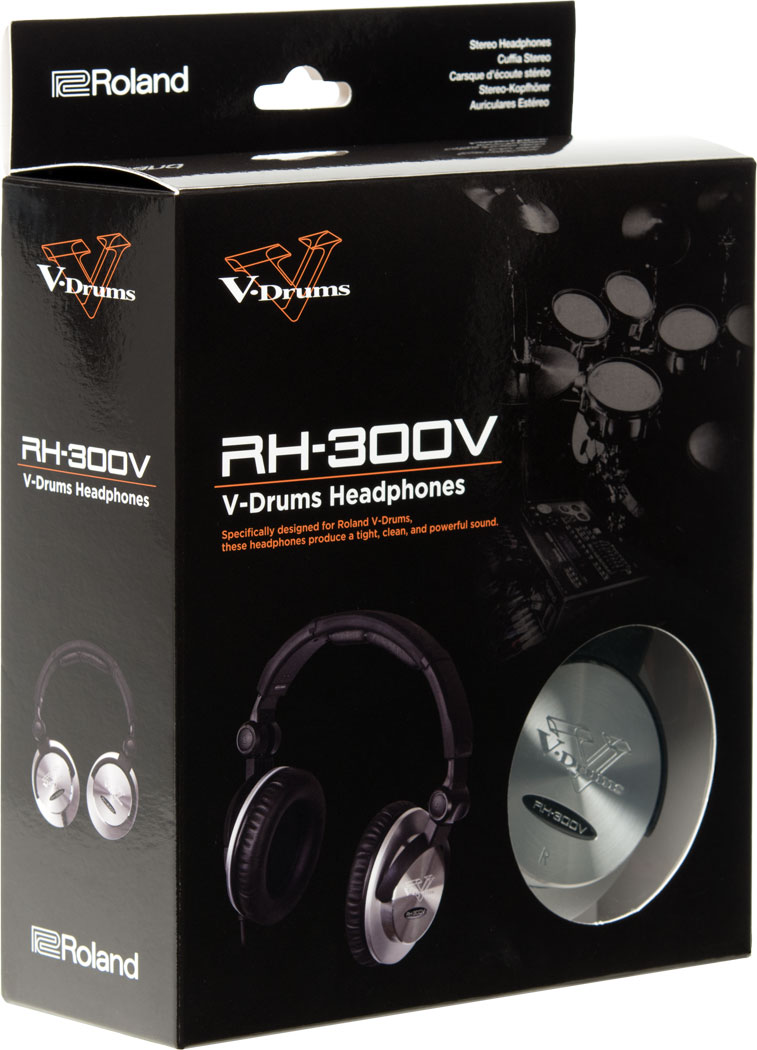 OPTIMIZED FOR PERSONAL MONITORING WHILE PLAYING V-DRUMS
Optimized for personal monitoring while playing V-Drums, the RH-300V delivers accurate, punchy sound that inspires. From the powerful lows of the bass drum to the shimmering highs of cymbals, the tight, full-range performance of the RH-300V makes your private playing sessions more satisfying and enjoyable. These unique headphones are also a great fit with other Roland electronic percussion instruments, including the OCTAPAD SPD-30, SPD-SX, and HandSonic HPD-20.
Check out the Flagship kit here ROLAND TD50K
Email us on citymusicsales@aol.com or telephone on 01872 271359 or just pop in to the store!