11 Jul

Vox 60th Anniversary AC amps……Coming soon to City Music, Truro.
To commemorate the 60th Anniversary of VOX Amplification, we are pleased to announce two new amplifiers that celebrate the rich pedigree of the world's most iconic amplifier company, the 60th Anniversary AC15 & AC30.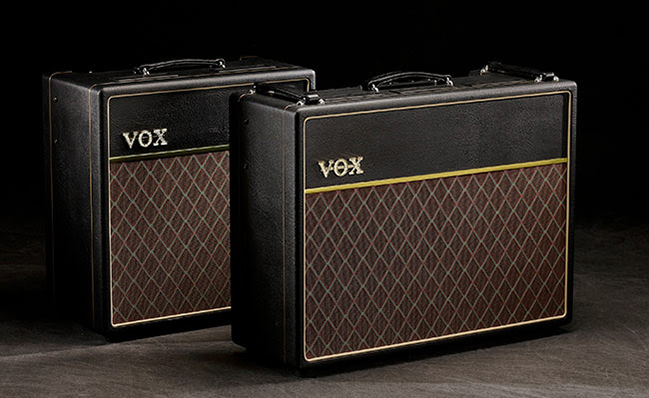 In celebration of their 60th anniversary, our friends at VOX had something very special planned…
To commemorate the occasion, they've released a limited run of their iconic AC15 and AC30 amps. Redesigned using only top of the line components that bring out the best in each model, both models have been born and bred in the UK. Completely hand-wired to ensure a meticulous build, each has been painstakingly crafted. Their British craftmanship isn't the only thing that makes them one of a kind either; these were designed to encapsulate the quintessential VOX sound. They even feature genuine Celestion AlNiCo Silver speakers, brought back from the dead exclusively for these amps.
If you love the VOX sound, these were made for you. This is your chance to grab a one off take on a classic that's part of a rare collection and has been built with love and care!
Features
Painstakingly designed and hand-crafted in the United Kingdom
Inspired by the most revered designs in VOX's history; the 1957 AC15/4 and the 1964 AC30/6
Completely hand-wired using premium components and custom-wound transformers
Exclusive 12" Celestion AlNiCo Silver speakers; Baltic Birch ply cabinet construction
Includes custom amp cover and "Egg" footswitch for enabling the classic Vib/Trem channel
Available in limited quantities throughout 2017 only
These stunning amps will be available to order only and the first batch will be released in September 2017.
Vox 60th Anniversary AC15 Handwired
£2,849.00
Available to Preorder
Vox 60th Anniversary AC30 Handwired
£3,749.00
Available to Preorder
Call us for more details……………..